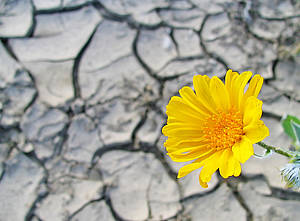 God has given this ministry a vision. This vision is to restoratively impact as many women as possible through the healing power of Jesus Christ. To be set free from shame, guilt, anger, unforgiveness, bitterness, fear, anxiety, eating disorders, panic attacks, and more is something no words can describe.
CAMEO Ministries has partnered with Grace Fellowship Church since 1999. However, we are looking to see more lives transformed by Christ's redemptive healing throughout the Capital Region and beyond.
Are you looking for healing?
You are invited on a 15-week journey. Come, learn to be set free from the memories that keep you feeling angry, anxious, depressed or fearful. Come, know the freedom and joy that comes from knowing Jesus Christ. Attend a Choose Feedom Support Group.
God desires for you to have a victorious life!
Are you looking to partner with CAMEO as a leader?
There is an ongoing need for leaders to apprentice in the Choose Freedom Support Group at Grace Fellowship. God is expanding our territory. Groups established in the past have been in Albany, Hoosick Falls and Latham. We have vision to begin other support groups as God leads. A three member team is necessary to lead a group: Leader, Assistant Leader, and Intercessor.
To partner as a Leader/Assistant Leader/Intercessor, you must be a born again-Christian, be committed to this ministry of helping women who have been abused, and have a God-given burden for those who have been abused. All prospective leaders have to be interviewed by CAMEO leaders Janet Chiefari and Eileen Kopsaftis, and must serve in an apprenticeship in a CAMEO group before leading a group of their own. Leaders are required to attend trainings 3 times per year.
Are you being called to serve? Please contact Janet Chiefari (518-279-1527) or Eileen Kopsaftis (518-663-0051) for more information.
Are you looking to prayerfully support CAMEO?
Is prayer your gift? Do you have a passion for intercession? We are blessed to have powerful prayer warriors supporting our ministry and we would love to have you add your prayers in intercession for CAMEO Ministries. We are confident that prayer is the number one reason so many women have been healed from the wounds of abuse in the Choose Freedom Support Group.
Would you consider adding your gift of intercession to those already committed to praying? If so, please pray for wisdom and discernment for our support group leaders. Please pray that the women who need to come to a Choose Freedom Support Group have the courage to come. Please pray for strength for these women to continue through the 15-week program and commit to the study of God's word regarding the strongholds of fear, anger, anxiety, and unforgiveness. We meet every Monday at Grace Fellowship Latham from September through June. These women face many, many challenges emotionally, mentally, spiritually, and physically as well as living in environments that may be less than ideal. We welcome your prayers with appreciation and thanks.